Lisa Marie Presley's daughter Riley Keough and husband Ben Smith-Petersen secretly welcomed their first child?
[ad_1]

Lisa Marie Presley's daughter Riley Keough has a secret child.
A rep of the actress reportedly confirmed the news to Page Six, that Riley and her husband Ben Smith-Petersen have welcomed a daughter. Smith-Petersen revealed the information during the late Lisa Marie Presley's memorial service at Graceland, Memphis, Tennessee. Smith-Petersen was reading aloud a letter on Riley's behalf. It said, "Thank you for showing me love is the only thing that matters in this life. I hope I can love my daughter the way you loved me, the way you loved my brother and my sisters." Neither Riley nor Ben reveal their daughter's name or when she was born.
The letter further continued, "Thank you for giving me strength, my heart, my empathy, my courage, my sense of humor, my manners, my temper, my wildness, my tenacity. I'm a product of your heart, my sisters are a product of your heart, my brother is a product of your heart."
Riley further recalled the times when her mother Lisa Marie Presley gave her baths as a child, drove her around in her baby car seat, as they listened to Aretha Franklin, and the times when they went for ice cream after school in Florida. She further mentioned that she remembered Lisa singing her and her brother Benjamin lullabies, and that the late singer would stay by their side until the siblings fell asleep.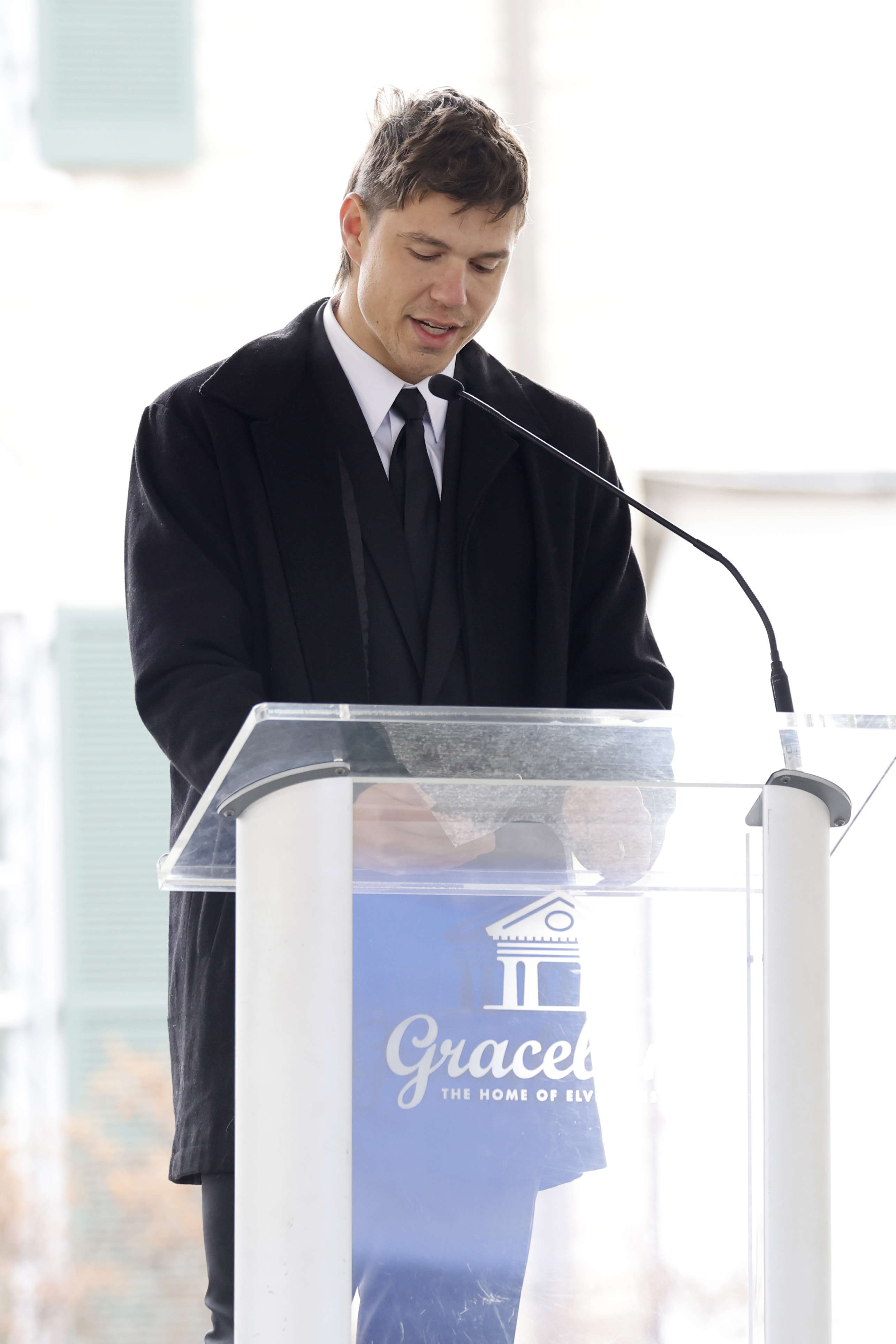 Ben continued reading the letter, "I remember how it felt to be loved by the most loving mother I've ever known. How safe it felt to be in your arms: I remember that feeling as a child and I remember it two weeks ago on your couch."
Riley, who was seated in the front row was slated to speak at her mother's memorial service.
Riley Keough and Ben Smith-Petersen met on the sets of Mad Max: Fury Road in 2012. After romancing each other for a couple of years, the lovebirds got engaged in 2014. A few months later in February 2015, Riley Keough and Ben Smith-Petersen tied the knot in a dreamy ceremony in Napa California. The lovebirds were surrounded by friends and family, including the Daisy Jones & The Six Actress' showbiz peers Kristen Stewart, Cara Delevingne, and Dakota Johnson.
In a conversation with Town & Country via Us Weekly in 2015, Riley said that she is excited to get married to Ben. Happily, she also announced that she they are going to be together forever. [Marriage is] the right thing [for us] to do right now. Like, I want to have children with Ben, and I know we'll always be close. That's what you want anytime you get married," she said.
Lisa Marie Presley's death
Lisa Marie Presley, the only daughter of singer and actor Elvis Presley and actress Priscilla Presley passed away at the age of 54 on January 12, 2023 after suffering a cardiac arrest. She died just a few days after attending the 80th Golden Globe Awards, where she was present to support a film on her father Elvis.
A couple of days back, Lisa's daughter with ex-husband and musician Danny Keough, Riley, took to her social media space and shared a throwback photo. In the picture, a young Riley can be seen holding a bouquet of flowers while looking at her mom Lisa, who stood behind her.
Apart from Riley Keough, the late Lisa Marie Presley is survived by twins Finley and Harper Lockwood, aged 14, and Lisa's mother, Priscilla, aged 77. In 2020, Lisa's son Benjamin Keough died by suicide at age 27.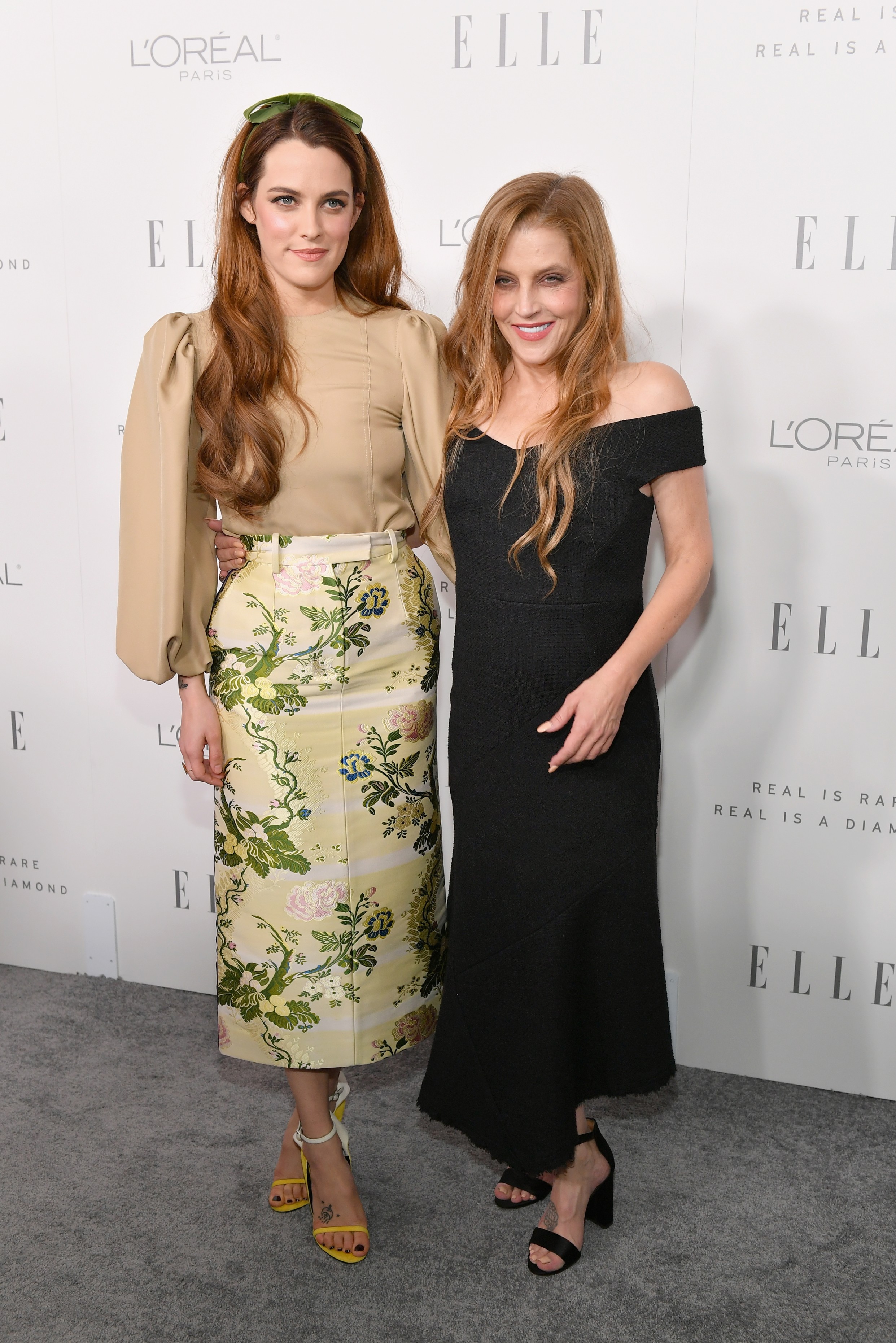 Lisa Marie Presley's memorial service at Graceland
A public memorial service was organized on Sunday, at the Graceland mansion, in Memphis, Tennessee, to pay tribute to Lisa Marie Presley. The singer was laid to rest in a garden, just next to her father and son. The memorial service was attended by a crowd of friends, fans, and family members. As per CNN Entertainment, Memphis Mayor A C Wharton; Sarah Ferguson, the Duchess of York; manager Jerry Schilling; and Elvis Presley Enterprises managing partner Joel Weinshanker were among the ones who spoke at the service. Axl Rose, Alanis Morissette and Jason Clark, and The Tennessee Mass Choir, delivered musical performances remembering Lisa.
Schilling revealed that he was at the Graceland Estate in 1967 to celebrate Christmas and New Year's Day. He shared that Elvis Presley himself asked him to stay until the birth of his daughter Lisa Marie in 1968. He also revealed that the last thing Lisa told him was, "Jerry Schilling, I love you." "As I was in the hospital with her father when Priscilla was giving birth, I was at the hospital with her mother when she left us," Schilling said. "Memphis, I will always love you."
Priscilla Presley also spoke briefly at the event. She read a poem and included remarks from her granddaughter Riley Keough. "She knew it was close to the end. Survivor's guilt, some would say, but a broken heart, is the doing of her death. Now she is home where she always belonged, but my heart is missing her love," Priscilla said on behalf of Riley.
ALSO READ: Lisa Marie Presley passes away at 54; 6 things to know about Elvis Presley's daughter


[ad_2]

Source link