Brooke Shields 'opened up' about sexual assault details through Sundance Documentary for the 'first time'
[ad_1]

At the Sundance Film Festival, Pretty Baby actress Brooke Shields finally opened up about the sexual assault she encountered in her early 20s. After holding onto the painful memory for so long the actress spoke about her experiences for the very first time in the latest two-part documentary by Lana Wilson titled Pretty Baby: Brooke Shields. 
Did Brooke Sheilds reveal the assaulter?
Although the actress has finally decided to open up about the tragic incident, she is still not ready to identify her assaulter in the documentary. However, she affirmed that the person was someone she knew well and was in fact pretty friendly with. She tearfully shared, 
"This is the first time I've ever spoken about what happened."
When did the unfortunate incident occur?
Brooke Sheilds revealed the unfortunate incident occurred when she was back from Princeton University and was looking to resume her career in acting after she stepped away from her acting career as a child artist. She explained her comeback to Hollywood was not easy at all and mentioned it was right then her assaulter reached her for the very first time and shared, 
"I had heard there was a movie being made, and I was in consideration. It was the first time since college that any interested was sort of expressed [in me]."
"We had a dinner," Shields continues. "I thought it was a work meeting. I had met this person before, and he was always nice to me." But the mood of the meeting abruptly changed midway through the meal, and she quickly began looking to make an exit. "I said, 'I have to get a cab,' and he said, 'Come back to the hotel — I'll call you a cab.'"
Brooke Shields opens up about the assault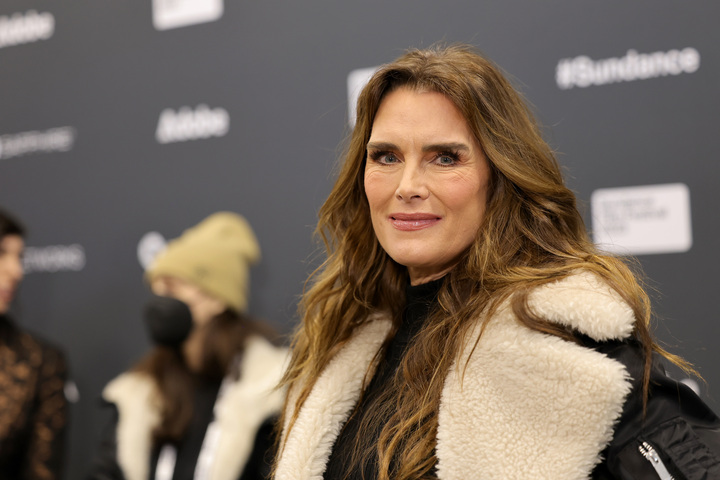 Shield bravely recounted the traumatic incident where she followed the man up to his hotel room. She added, she recalls being left alone for a while which only left her feeling restless and confused. She shared she did not know what to do and added, "I don't want to go over to the phone, because it's not my phone, I don't want to sit down, because I'm not staying."
She continued, "While looking out at the view of the beach with a pair of binoculars" her assaulter emerged. She revealed, "The door opens, and the person comes out naked," Sheilds continued, as soon as "I put the binoculars back and he was right on me."
Brooke Shields mentions she was scared of being choked or hit
She describes, "It was like wrestling." She shared that she was scared to death of being hit or choked if she fought back so she "just absolutely froze." She added, "I thought: 'My one 'No' should have been enough. Stay alive and get out.'"
Shields also mentioned that during the assault she actually felt like she had "disassociated" herself from her body. She had had a similar experience in 1981 on the sets of Franco Zeffirelli's film titled Endless Love. Shields was 15 years old back then and was in the middle of filming an intimate scene for the movie. She recalled, she still remembers the late Italian director who grabbed and twisted her toe to construct "ecstasy" on screen. She added, "It was more angst than anything because he was hurting me." 
She also mentioned in Pretty Baby "I didn't want to appear stupid or untalented, so I just disassociated. It's like you're [instantly] zooming out: seeing a situation, but you're not connected to it. You instantly become. a vapor of yourself around something that's happening."
The assaulter said 'I'll see you around' as if nothing happened
Shields recollects, when the assault ended, her still-naked assaulter did not even acknowledge what he had done. She added, "The next thing I know, the door is open and the person says, 'I'll see you around.' I just said 'Yeah,' and walked out, went down in the elevator and got my own cab. I cried all the way to my friend's apartment."
Brooke Shields confronted the assaulter through a letter 
Shields shared she has previously confronted her assaulter through a letter and shared, "I said, 'That was a huge trust that was just blown up. How dare you? I'm better than that. I'm better than you are. That's the way I dealt with things. I wanted to erase the whole thing from my mind and body and just keep on the path that I was on. The system had never once come to help me. So I just had to get stronger on my own."
In an interview with The Hollywood Reporter before the premiere of Pretty Baby at Sundance, Shields shared, "I had no idea I was going to say it," she explained, "I feel as a mother of two young girls that I hope that just by even hearing my incident that I can add myself to becoming an advocate. Because this is something that does happen every day, and it should not be happening. I felt that I had arrived at a place where I could talk about it. It's taken me a long time."
Pretty Baby: Brooke Shields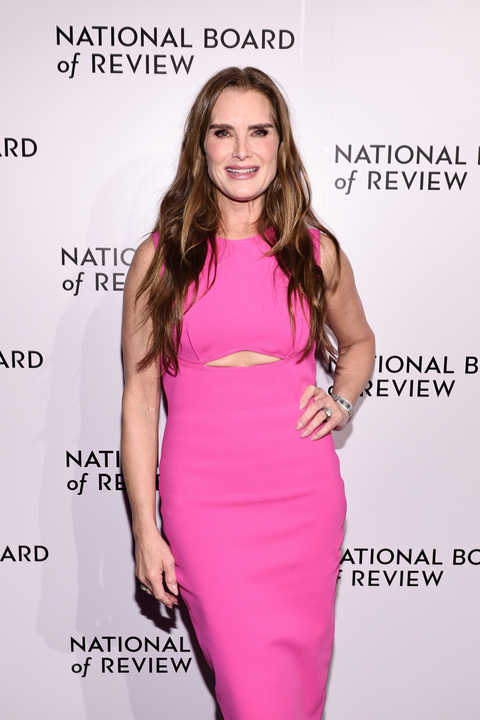 Premiered for the first time at the Sundance event, Pretty Baby: Brooke Shields will be available to stream on Hulu. The documentary features Brooke Shields talking about her life and her high-profile relationships, which includes her association with Michael Jackson, she clarified, "We met when I was 13 and we hung out. It was very childlike."
She explained, "We were just really friends/ But he always wanted to be sort of seen with me. If he would pick a restaurant, I would say, 'How did [the paparazzi] know we were here?' And then at one point, he said that we should adopt a child and raise a child together."
She even went ahead and clarified, that Jackson was not entirely truthful in 1993 when he told Oprah Winfrey that he is dating Sheilds. She shared, "I called him [afterwards] and said, 'What are you doing?'" she added. "'I'm currently with my boyfriend in New York City! What are you doing?' I eventually lost touch with him."
(If you know someone who is struggling with abuse, please reach out and report about it. There are several helplines available for the same.)
[ad_2]

Source link